I am both honored and overwhelmed at the support I have been shown recently.  First the Liebster Award nomination, and a few days later, the Blogger Recognition Award nomination.
I don't post nearly as much as I want to, but have so much to say.  I spend my evenings going through posts, reading what you all write, and gathering my inspiration from your kind words and posts.  I am setting aside more time for this so you should be seeing more from me.
Thank you, Michele!
I was nominated by Michele from Confessions of Parenting.  Michele has incredible posts on everything family related that you could possibly imagine.  I am beyond honored that she found my little blog and thought it worthy of a nomination.  Michele, my endless gratitude to you.
You can find Michele's blog and acceptance of the award by clicking here.
What is the blogger recognition award
?
The Blogger Recognition Award is an opportunity for bloggers to connect and recognize one another for their contributions. As part of the nomination, each nominee has to nominate an additional 15 bloggers for the award as well.
Why I started blogging
I originally started blogging as an outlet; an online diary of sorts.  I have always had a love of writing and have been doing it in private most of my life.  I posted random things here and there, with no real "home" for it until I found WordPress.  I recently made a page (that needs much improvement) and posted little by little.  I post randomly about things that have happened to me, things I'm experiencing, and I am not censoring any of the upcoming posts.
This is my creative outlet that I want to share.  Up and coming will be very emotional posts.  I believe in this because in life, we all go through things; good, bad, ugly, raw and real.  I am a real person sharing my real experiences.  We are not perfect human beings and we are not alone in our life experiences.  I'm here to share, to hopefully inspire, and lend any support that I can.
Advice for new bloggers
Don't overthink it!
Haven't picked your niche?  Who cares?!?!?!  This is for you and you alone.
Be yourself
Write about what you want, when you want.  There are no rules in blogging.  There is no right and no wrong in your personal blog.  You're doing this for you, so do it your way.  
My nominees are:
Blogger Recognition Award Rules:
Thank the blogger who nominated you and leave a link to their blog.

Write a post to show your award.

Give a brief story of how/why you started blogging.

Give two pieces of advice you would give to brand new bloggers.

Select 15 other bloggers you want to give this award to.

Comment on each blog letting them know you have nominated them giving the link to the post you have created.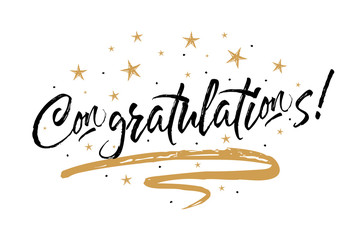 Congrats to all of the nominees, you are are wonderful people with something to say.  I wish you the best and cannot wait to see what you do next!!!